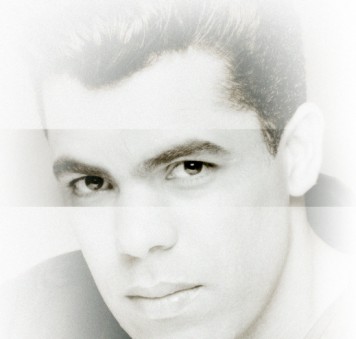 Before and after graduating from the University of South Florida with BA in Mass Communications, Ignacio has pursued the golden fleece of his dreams--Music! His determination to move mountains with this medium is remarkable.
Born in the U.S., of Puerto Rican and Spanish descent, Ignacio Cintron grew up experiencing music from all walks of life and through this mixture of experience, he has created sounds that will touch our souls and move our bodies onto the dance floor.
"I want to make music I grew up listening to, but I also want my music to reflect my Latin heritage," says Ignacio whose album although in English has three songs in Spanish including the love song
"Mas."
Ignacio recently completed recording his latest CD
"Discovered"
and it promises to be a classic. Cognizant of his Hispanic background, he wanted the CD to have a few songs with the flavor of the Latin sound. From slow ballads like
"Sandra"
to fast moving rhythmic sounds like
"Holiday"
he keeps the album alive and flowing. Originality is the keystone to his vibrant style of expression.